75% Discount : Hair Smoothening Price 2in1 @ 2500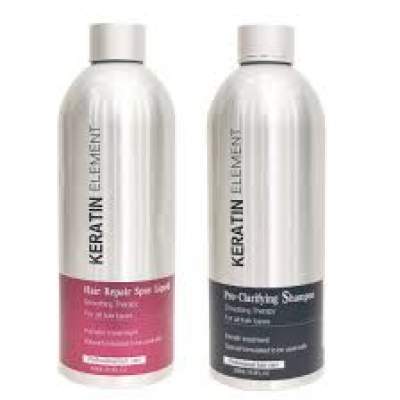 Keratin Treatment
Keratin Treatment is hair repair treatment which repairs chemically treated hair . Hair got damaged by using chemical process like hair colouring or hair smoothening or by using excessive hair dryer or sun exposer. Whenever someone decided to go for hair rebonding or smoothening then this Rebonding/Smoothening should be followed by Keratin treatment ,which is hair repair treatment . It is better to use combo treatment of smoothening and keratin for better hair care .
Keratin treatment is growing in popularity with each day passing by. However, every individual is curious to know what exactly Keratin is. Our hair, skin, teeth and nails are made of a very strong protein known as "Keratin". The amino acids combine together to form Keratin. These amino acids have special properties. Keratin can be found in both hard and soft form. The nature of Keratin is dependent on the level of amino acid.

Keratin is the most important structure of each and every hair. There are different types of Keratin treatment. However, there is a similarity in all of these treatments. They inculcate Keratin in the hair. This penetrates into the hair to reach out to the cortex. This strengthens the hair. The eventual result is strong and healthy hair. If you want a treatment that will make your hair strong, then you must hunt for the best salon for Keratin treatment in Delhi and specify your requirements.. You will be amazed to see the transformation your hair will go through post Keratin treatment.
Keratin treatment is always used on chemically treated hair / damaged hair. If no chemical treatment processed on your hair then there is no need to go for Keratin Treatment- just use any good Keratin Shampoo for smooth hair.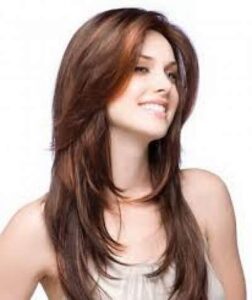 8 things you need to know before getting a Keratin treatment for hair
By - TIMESOFINDIA.COM
facebooktwitterincom
Hair has always been a subject of envy and admiration throughout the world. Having beautiful hair is a boon bestowed upon a lucky few. While the rest of us struggle with our hair every single day, the chosen few walk the earth, unaffected, swishing their perfect hair and making us green with jealously. Having said that, it's high time we do something to our lovable bird's nest, aka our hair. For once, let's ditch the home remedies and rely on science. With amazing developments in the beauty industry came another revolutionary procedure for hair, the Keratin treatment. With a large number of success rate and a huge clientele, this treatment has certainly built itself a loyal fan following. Want to try this too? Read on further to know why and how it can transform your hair into the silky waterfall you've always wanted.
What is Keratin?

Keratin is the major protein which is naturally present in our hair. Not only does the hair contain Keratin, it is also majorly comprised of keratin-associated proteins. It acts as an external protective and internal structural protein to protect your hair and keep them healthy. Due to exposure to external factors like the sun, pollution or chemicals, or changes in your lifestyle, the keratin present in the hair gets depleted. This loss is what leads to dry, damaged and dull hair.
What does a Keratin treatment do?
During a keratin treatment, keratin is artificially added to the hair to make it look smooth, shiny and frizz free, thereby making it very popular among women and men. Such treatments fill in the porous spots in your hair which materialized due to loss of keratin. These overly-porous hair cause frizz, tangles and breakage. A keratin treatment is basically rebuilding the hair by putting back the lost protein into your strands.
What to expect from a keratin treatment?

This treatment results in silky smooth hair which gradually fades out after a few months. A Keratin treatment is unlike the straightening/rebonding process. Your hair will neither be flattened out completely, devoid of any volume, nor will it make your roots grow in curly and your ends sleek. The ingredient Keratin is basically like a super strong deep conditioner.

The results of the treatment also vary from one person to another. It's essentially rebuilding those parts of the hair which have been damaged. Shiny, less frizzy and easy to manage hair are some benefits you can expect post-treatment. Someone with extremely curly hair might end up with less curly and mildly straight ringlets. On the other hand, a person with wavy hair would end up with straight and polished hair. The effects of the treatment are going to be different for everyone so don't be disappointed if you don't get the stick straight hair you were looking for. A keratin treatment is more about manageable, smooth, fuss-free hair with a salon worthy blow-dry look and less about stick straight, unnatural looking hair.

The Procedure

Pick a day when you're free and have ample amount of time to spare because this is one lengthy treatment. The treatment lasts for approximately three hours and consist of the following steps.

- Hair wash (Purifying Shampoo but not conditioner)

- Blow-dry to remove all the moisture

- Application of Keratin solution

- Hair is left to set

- Another round of blow-dry

- Followed by a flat-iron to help seal in the solution

- All done!

The end result would be smooth, shiny, manageable hair which will last you at least three months with a proper hair care regime. Although this treatment doesn't have any proven side-effects, its use of formaldehyde has come under the scanner. The chemical has been used in manufacturing of various household products and definitely not considered too safe. Because of this, mild irritation or infection can be caused to the skin and eyes. That's why, it's extremely important that the procedure is performed by a trained hairstylist.
Post-treatment

After the treatment, it is recommended to invest in a good dry shampoo as you're not allowed to wash your hair or tie them back with a rubber band for at least 48 hours. Although your hair becomes more manageable post-treatment, there won't be a significant change to your hair care regime. You'll still be required to put in extra effort to take care of your hair. Stylists usually advise sulfate free formula for your shampoo. This would ensure longevity as the shampoo won't counteract the treatment. Consult your hairdresser about after-care products to maintain your silky smooth hair for a longer period of time.
Is it different from smoothening/rebonding?

In Keratin treatment, the structure of hair is not chemically altered, but hair is made shiner and manageable. And, when it comes to smoothening and rebonding, the treatment changes the composition of hair and make the tresses sleeker. The result also varies as keratin ritual gives you a natural look s compared to rebonding.
What is the cost of Keratin treatment?

The cost of this hair treatment depends on length, texture and thickness of the hair. It also varies on what brand and product will be used for the treatment at different salons. However, the usual cost of this ritual is INR 4000- 6,000 and above. Ideally, it's less for short length hair and the prices range increases for longer hair.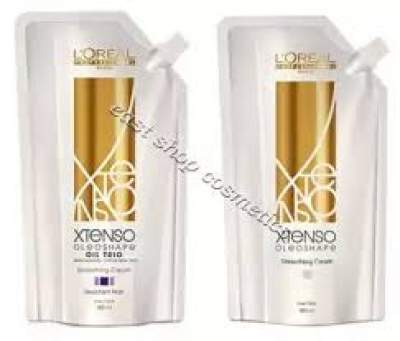 Hair Rebonding / Hair Smoothening
Hair Rebonding / Hair Smoothening is a chemical straightening treatment which gives you a straight and smoother hair by altering the real structure of your hair. To make your hair look straight and sleeker, it uses heat and chemicals to break the bonds in your hair shaft. It is also known as hair straightening treatment. No matter how wavy or curly hair you have, you can always restructure your hair texture completely with this hair treatment. Hair Rebonding is perfect for the girls who wish to go for straight hair and want to have a smoother and silkier hair.
Benefits Of Hair Rebonding
If you have curly or wavy hair and depend on old traditional ways to straighten your hair every time you want to step out, Rebonding can make things really easy for you. Straight hair is for sure easy to style and maintain. Hair Rebonding will give you frizz-free smooth hair that you would spend hours achieving every day. It gives your hair shine and makes it a lot smoother.
How Long Does It Last
It is a permanent treatment that can last up to 6 months depending on your hair texture and how good you take care of it. However with new hair growth ( about 1 inch every month ) the original hair starts to come back, you can opt for touch-ups in about every 3-4 months depending on your hair growth.
Side Effects And Precautions
Hair Rebonding does not have as such side effects, and there are some hair repair treatment like Keratin Treatment. Hair Rebonding / Smoothening is a chemical treatment and it should be followed by Keratin Treatment , which is repair treatment. It means one must follow combo treatment for better hair care. It is better to take combo treatment of rebonding and Keratin . it's always good to do a patch test on your hand to make sure if you're not allergic to anything. And also try to talk to your stylist to ask which hair bounding is perfect for your hair type.
Hair Care After The Treatment
Pampering your hair after rebonding is really mandatory as its the key to getting the best result lies in post-treatment hair care. First of all, don't wash your hair and keep it getting wet for at least 3 days. The hair rebonding takes time to settle and work. Wash your hair on the fourth day with the specific hair product as recommended by the stylist. And also avoid using hairpins for a couple of weeks.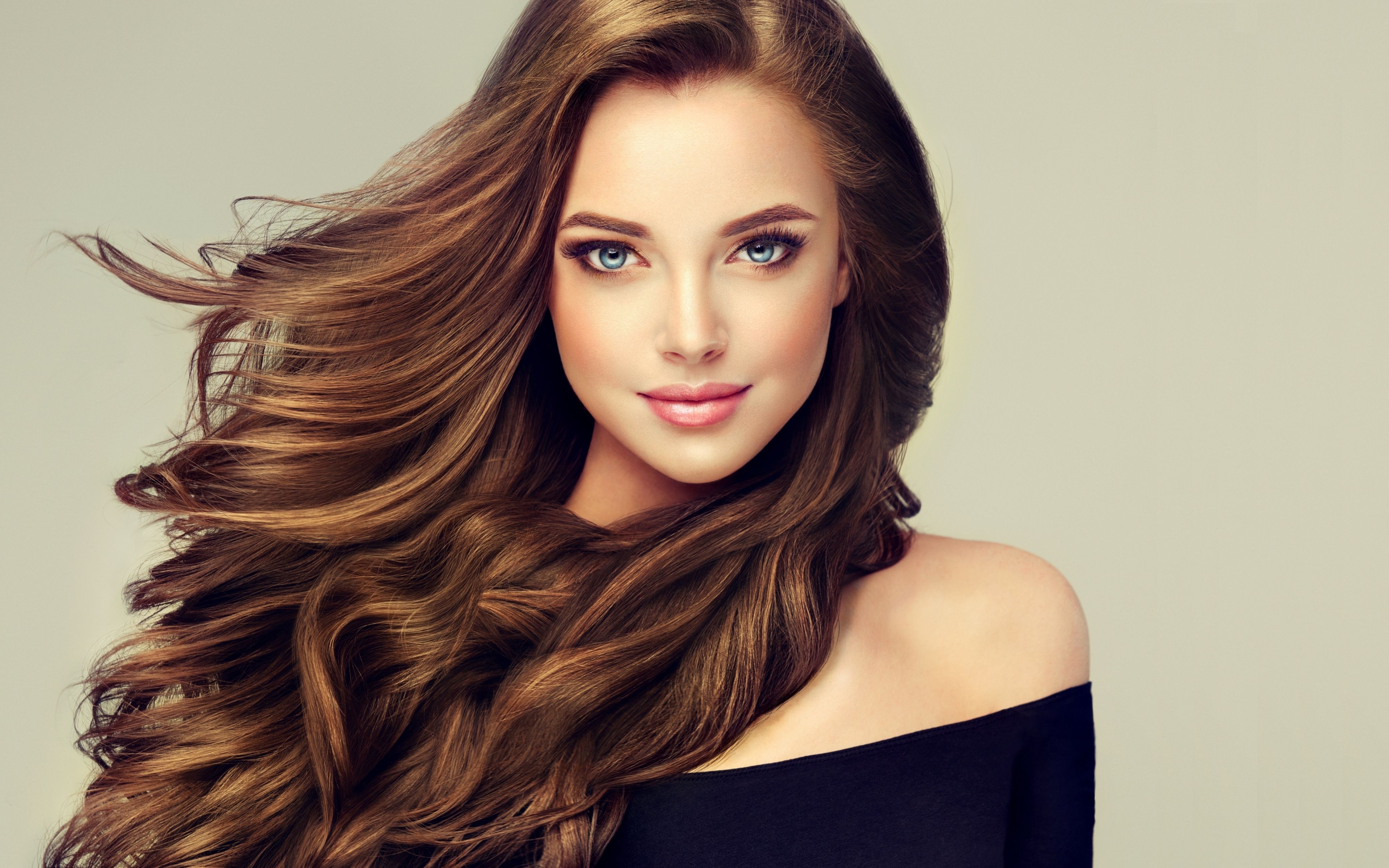 Hair streaks
When it comes to hair streaks services, you have three main options:
1. Highlighting : without using any colour ( through hair bleach process)
2. Single-process colour : ( through direct hair colouring process )
3. Double process : ( by using hair bleach + hair colouring process )
But which one is better for you? It's hard to figure it out on your own, especially if you're interested in a specific hair cut or have textured hair. But after a chat with your stylist, you'll have a better idea of what works best for you. '
When it comes to Hair Highlights, it's all about making the colour lighter than the natural hair colour, it can be 40 to 50% colouring the hair,
It is an ideal option if you have the perfect base colour hair tone and not to change the natural hair colour too much, Hair streaks always enhance the hair by adding streaks of lighter shades than your natural hair colour tone.
Why You Should Choose Hair Streaks Treatment?
Hair Streaks is an effective way of blending light colour hair If client wants hair color lighter or with more Options should get highlights
Hair Streaks have an incredible impact on your overall look,Enhancing the natural look, by simply adding the right Hair Colour Streaks
This Treatment Will Save Your Hair From Damage and Breakage

Go ahead and bring on the hair transformations…
L'Oréal Professionnel
When it comes to skincare, most women have more than one concern. Be it dullness, dehydration, spots or wrinkles, many of us have an extensive skincare regime to target each of these concerns. Similarly, we don't have just one concern when it comes to our hair but yet, we tend to neglect our locks.
Developed to treat multiple concerns, L'Oréal Professionnel's Powermix in-salon treatment system can be customised according to each individual in just one session. Even if your hair concerns change over time, they can be adapted to suit your hair concerns whenever you need. This is because your stylist has the option to pick and choose from five different boosters, each rich in vitamins and patented complexes to address specific hair concerns. For example, Power Dose Repair Treatment ( power –mix ) repairs damage.